LOGISTICS CONSULTANCY SERVICES FOR NRI IN INDIA
IMPORT-EXPORT CONSULTANCY
AFM Logistics welcomes our own desi clients and businessmen with open hands and encourages them to set up business in India with the help of its industry best Logistics Consultancy services for NRIs in India.
One of the practices for foreign companies to enter the Indian markets is by the setting up of a Liaison/Representative office. AFM Logistics is a certified and reliable organisation that helps NRIs in setting up their project offices and Liaison offices in India by providing apt logistics consultancy and supply chain management. A Liaison office is not allowed to take on any business activity in India or earn any income in India on its own. In order to carry out business they need apt approval from various relevant department and authorities in India.
Foreign Companies often seek out markets to implement foreign projects in India for which they need to set up temporary project/site offices. AFM Logistics also provides complete assistance to the clients related to visa documentation and custom clearance of goods at ports for best quality start-up and business set up in India.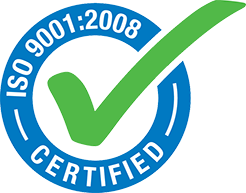 AFM LOGISTICS CONSULTANCY SERVICES FOR NRIS IN INDIA INCLUDES
Main costs cutting in accounting & overhead work
Import Export license broker and consultancy
Trained and certified staff at your disposal, wherever you are
Simplified and easy to access payment options
Economical cost of Outsourcing
Completion of projects on scheduled time
Top-notch job quality and client satisfaction
Reliable buying/selling agents in India
Rigorous research work in the area in which the parent company is engaged.
Efficient export and import trading activities
Endorsing possible technical and financial associations among the Indian companies and foreign companies.
Rendering professional logistics consultancy services
Rendering technical support to the products delivered by the parent/ Group companies.
OTHER VALUE-ADDED LOGISTICS SERVICES PROVIDED FOR CONSULTANCY TO NRIS ARE AS FOLLOWS:
Outsource Facilities
Information Regarding Custom Duty, Anti-dumping Duty, Policy
Imports Exports Data
Assistance in VISA documentation & ticketing Process to promote import-export business.
International Trade Consultants
Sea and Air Freight Brokers
Govt. Approved Custom House Agents
Collaboration with various airline/shipping companies
Representing the parent company/group companies in India
Promoting export import from/to India
Promoting technical/financial associations among parent/group companies and companies in India
Acting as a communication channel between the parent company and Indian companies in order to meet their logistic needs.